JPM Goes Into Voluntary Liquidation
JPM Goes Into Voluntary Liquidation
In times of austerity everyone wants a little more value for money, every company wants a little bit extra for the pound. Its natural to always want a little bit more its human nature. Is JPM only the first of manufacture/supplier within the industry, will there be others that fall by the wayside or just get swallowed up by bigger companies. Squeeze anything to hard and we all know it gets very messy. What is the way forward today, Multinational organisations with massive buying power and big brand awareness or is there a school of thought that the smaller companies with leaner running costs be the way forward ?
JPM International – the UK AWP manufacturing arm of the JPM Group – has gone into voluntary liquidation.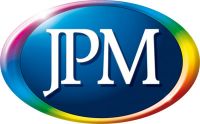 The owner of JPM International, Simon Herbert, told Coin-op Community that he has been forced to make the move due to the financial pressures of the existing pension fund that he acquired along with the company in 2010. The JPM Group brand will continue with Synot.
JPM has been a UK-based manufacturer and distributor of games and gaming machines since 1972. The company has downsized drastically from the days of employing more than 300 with a £40m turnover in the late 80s to the eventual outsource of manufacturing in 2004, following the MBO by the then FD and MD, from Sega of Japan.
This led to the subsequent move of the Cardiff facility to more modest premises in Cardiff Bay. The R&D and administrative function resided at the head office in Birmingham during this transition and has remained there until this day.
In 2010, Simon Herbert bought the company and, after some restructuring internally, focused on materials costs and improvement in trade terms which resulted in a return to profit for FY11. However, at the beginning of 2012 there was an unforeseen marked decline in demand from the major export customers.
Despite this, JPM International, in unison with its export customers, continued its ongoing commitment in development to overcome the issues in the market with innovative new products and content.
To complement the export business, Herbert heavily invested in the company's working capital to pursue the UK market; but disappointingly, limited success was hard won. The successes were not sufficient enough to offset the significant downturn in the export market.
Despite the best efforts of the management, which has lowered fixed costs, improved margins and entered new markets, the root cause for the company's demise is the legacy liability of the defined benefit pension scheme that has passed down through successive owners.
"Historically we made a commitment to monthly contributions to alleviate the deficit, which per the latest FRS17 valuation is in excess of £30m," said Herbert.
Full story and first published in intergameonline